Posted by Alexander Millar on 19th Sep 2023
I'm launching a new collection artworks entitled "A Sense of Place" in my Newcastle upon Tyne gallery on Grey Street from Friday 22 September 2023 and then in my Princes Square, Glasgow gallery from Friday 20 October 2023.
Newcastle: 22 Sept from 3 - 6pm, 23 Sept from 10am to 5pm, 24 Sept from noon to 5pm
Glasgow: 20 Oct from 3 - 5pm, 23 Oct from 10am to 5pm, 24 Oct from noon to 5pm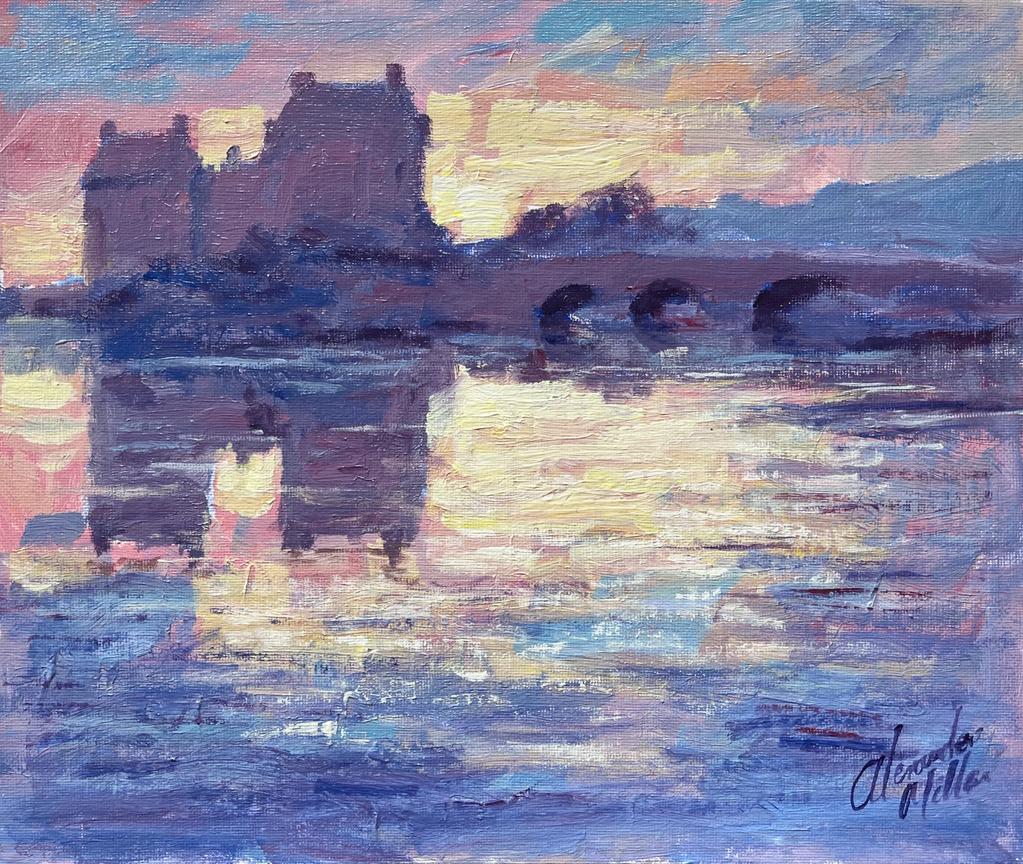 "Whether painting figures or landscapes, my art has been hugely influenced by place. Even my 'gadgies' - usually working men from the 50's, 60's and 70's in shabby work suits and flat caps and set in anonymous backgrounds, are moulded and formed by where the live, love, work and play."
"This autumn, I've tried to visualise this notion through some new artworks, of people and of landscapes that convey a sense of the place - not just the look of a place, but also the feeling of it and the emotions places generate in those who live there, and in those who visit."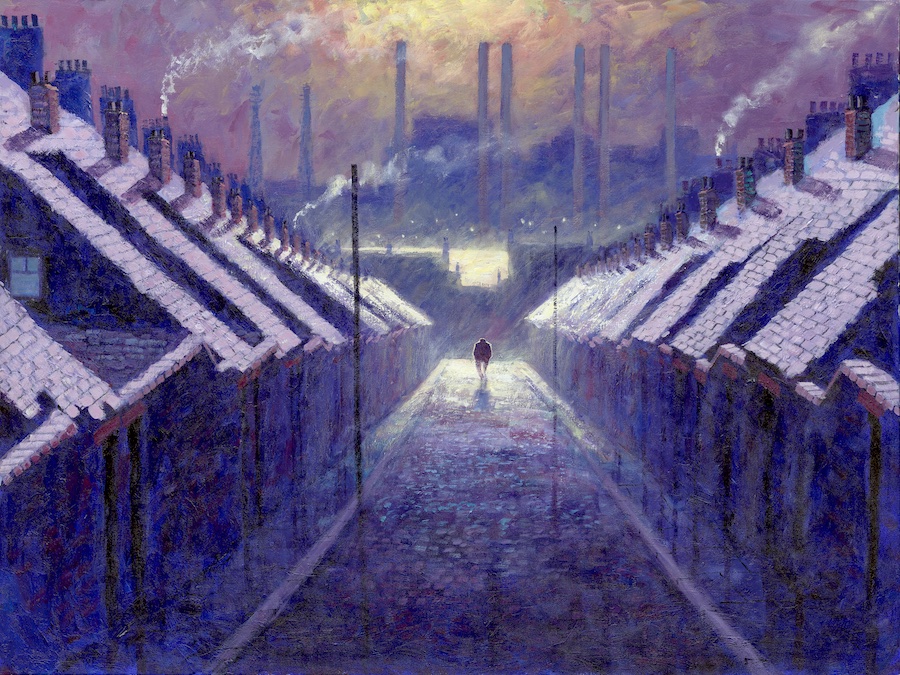 "When I started painting landscapes some 10 years ago, I would include one of my 'gadgies' in what was usually a city or industrial setting. This was my comfort zone, because growing up in that type of environment I instinctively understood the surroundings and the social interactions that formed these characters."
"As I began to paint more scenic landscapes, I first turned to Highland scenes from childhood holidays, then to my local Northumberland coast.
These rural and coastal locations delivered a sense of place for me in bucketloads too! Maybe it's the clearer air, the quieter corners and a slower pace of life, where there's more time for conversation and contemplation, that impact strongly on all the senses."
"So my Sense of Place collection has some well-kent landmarks, some hidden treasures and also vignettes of street life where my 'gadgies' indulge in the typical pursuits of the places they inhabit."